If you are in love with Korean fashion, you will definitely be in love with the 'Turtleneck' trend. Its fashion has made its way through many of the Kdramas in 2017,  leaving many fangirls swooned.
Let's have a look at who rocked it most. Haja!
Strong Woman Do Bong-soon
Min Hyuk (Park Hyung Sik) drove us crazy with his wardrobe fashion. He was able to pull off turtlenecks with pretty much anything.
..whether it was business…
or casual!
He will make you go..
 whoaaa~~
Heirs
Kim Tan's ( Lee Min Ho ) fashion was exceptionally cozy.
Choi Young Do ( Kim Woo Bin ), despite his cold looks and attitude, we could not help but feel warm on the inside when watching him.
Uncontrollably Fond
Shin Joon Young seems to love one color ..
Black turtlenecks seem to be a staple in his closet.
and again: BLACK!  Yet, we keep getting astonished.
Ahh~~
She was Pretty
Sung Joon (Park Seo Joon), the young editor at a fashion magazine, surely knows how to rock turtlenecks whether it is..
slim chic…
or business casual.
Wanting to call him…

Healer
Seo Jung Hoo (Ji Chang Wook) surprised with his range of turtlenecks.
It looks even hotter when he's working.
To the person who dresses that angel, bless you!!
His looks will definitely take you on a roller coaster ride!
Goblin
For a Dokkaebi, he sure left us obsessed with his style. Kim Shin  (Gong Yoo) is hot, no matter what he wears.
He goes with the astonishing nature.
This Ajeossi knows how to slay turtlenecks!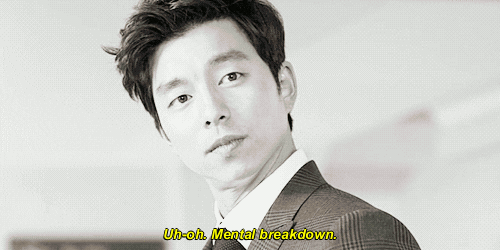 He leaves you with a mental break down!
There is something about Turtlenecks that is irresistible.
Let's be honest, all male actors rocked the Turtleneck, but who rocked it best? Let us know.
For more fashion reviews in the Kdramaland, please follow us on Facebook, Twitter, and Instagram
Images from Kdramafever
Comments