In 9 out of 10 Kdramas you watch, you realize the same feeling lingering in your body.
You can't quite explain it but it's there- a mix of agony and anticipation, a hint of pain but also joy, and most importantly, the well-known feeling of sorrow paired with unconditional love.
This might sound very dramatic, but it is, in fact, felt by most Kdrama enthusiasts!
It's the sorrow of the second lead, a well-known phenomenon to every Kdrama fan.
Here's a short explanation for anyone who doesn't know what it is: the Second-Lead Syndrome is what you suffer from when you ship the main female lead with the second male lead. It doesn't even have to be because you dislike the male main lead–it's just that you're more drawn to the second lead for various reasons!
Every one of us was in love with one second male lead at some point–and that's why here's a list to celebrate all the great second leads who deserve more love!
–AHEAD: SPOILER FOR DRAMAS YOU MIGHT HAVEN'T WATCHED YET–
Ji Soo (as Seo Ha Joon in "Cheer Up!")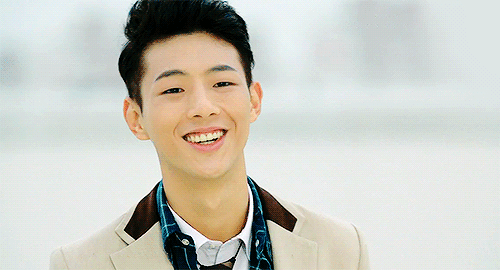 Ji Soo is a constant when it comes to Second Lead Syndrome: aside from being a well-known actor with lots of experience, he was never able to snatch the main! Instead, he is stuck as a second lead and couldn't get the girl so far, no matter the drama.
In the school and romance drama "Cheer Up!", his character was someone who struggled a lot to live and was desperately in need of someone who'll cherish him for who he is, without having second thoughts or intentions. Unfortunately, when he found love, he was denied and continued to live as a lone wolf.
Be sure to check this out nevertheless and fall in love with him!
Seo Kang Joon (as Baek In Ho in "Cheese in the Trap")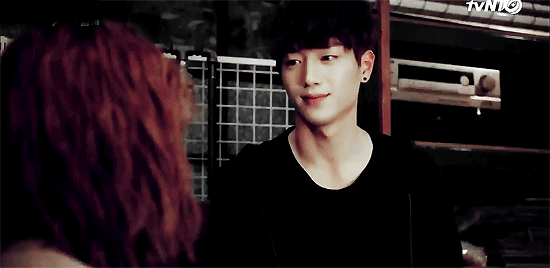 Back in Ho was a very interesting and complex character that was desperately in need of love.
He developed a lot throughout his teenage years and was able to overcome many obstacles in his past. When he cares about a person, he will protect them before he thinks, which makes him, besides being a little childish and immature at times, very lovable!
Especially the bickering, for example, calling each other by nicknames between him and the female lead character made many fans root for their love line.
He wouldn't be on this list if he was able to get her–so you're in charge of giving him the love he needs instead!
Yook Sungjae as Kong Tae Gwang in "Who Are You: School 2015"
One of the most saddening cases of second lead syndrome!
The choice of the female lead was not crystal clear to many since Tae Gwang recognized her as who she was, and continued to protect her no matter what.
Every scene was super cute and heartwarming, especially since Tae Gwang's behavior was always something to look forward to that it was a warm light in the this drama that sometimes appeared to be very dark.
While we can't change the storyline of the drama, we can root for him and continue to cherish him and his deeds in our hearts.
Kim Hyun Joong as Jun Ji Hoo in "Boys over Flowers"
BOF is one of the most successful Korean dramas but also one of the hardest to watch!
Kim Hyun Joong portrayed a sweet and caring character that continued to stick with the female lead throughout every obstacle she went through–yet he couldn't capture her heart!
Many had broken hearts when his sincere feelings were declined, and couldn't understand why the female lead was drawn to the male lead, an arrogant character that was the exact opposite of Jun Ji Hyun.
Still, he does and will always have a special place in our hearts.
Ok Taecyeon as Jin Kuk in "Dream High"
While the love story between the two main characters was adorable, Taecyeon was the character who was unfortunately left out.
Since the beginning, he refused to leave the female main character's side, and stuck with her through all obstacles she faces even though she continued to treat him very impolitely at times.
He was her first supporter and didn't ask any questions but instead, was always there for her.
He's definitely a person we all wish to have in our life.
Park Hyunsik as Ji Dwi Rang in "Hwarang"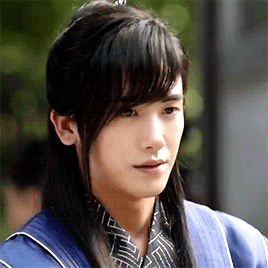 Park Hyunsik was able to show the hardships of a king that it thorn between the throne and the girl he loves.
He fell in love with the female lead at first sight, and continued to charm her with his features.
He wasn't hesitant in showing his feelings, and openly declared his love for her more than once. Yet, he was always declined and couldn't get her love in the end. This very sweet character wasn't able to get the love he needed, since the female lead decided not to be that person.
Make sure to give him lots of love!
Yeong Jong Hwa as Kang Shin Woo in "You're Beautiful"
Just another drama that shows that "Good guys finish last."~~
While this saying doesn't appeal to the public, in a lot of KDramas, it's certainly true.
Yong Hwa was a sweet guy who cared a lot for the female protagonist. He was not afraid of his feelings and tried to make her feel as comfortable as possible, supporting her openly and in secret.
Definitely a "good guy" we all wish for in our lives.
Kim Woo Bin as Choi Young Do in "Heirs"
Watching Kim Woo Bin going against Lee Min Ho was already very painful enough.
Seeing Woo Bin as Young Do, a teenage student with a lot of inner pain that he tries to conceal with his arrogant attitude, being rejected once again sure was even harder.
While he wasn't always the nicest to the female lead, it was moving to see his little steps towards a nicer version of himself.
Be sure to give him lots of love if you haven't watched this drama yet!
Lee Hyun Woo as Cha Eun Gyeol in "To the Beautiful You"

His fun and upbeat character struggled a lot since the female lead pretended to be a male student in the beginning of this drama.
Besides being quite confused about his attraction to him, he is still willing to be together with the female lead, regardless her gender!
Again, many of his attempts in charming the female lead didn't happen because of unfortunate circumstances.
Hopefully, there's someone waiting for him that's more fit for him instead.
Choi Siwon as Kim Shin Hyuk in "She Was pretty"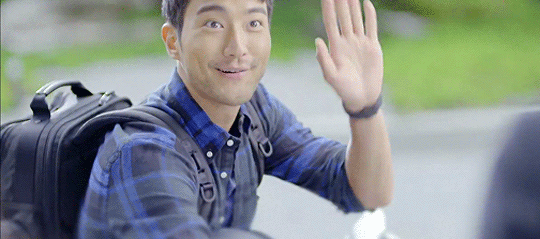 One of the funniest and most quirky characters that you can think of!
Shin Hyuk was so fun to watch and never failed to make the female protagonist (and of course, the viewers) to smile.
He also had a more in-depth side to him which made him even more likeable–he was able to have fun but think critically at the same time! However,  he wasn't able to convey his feelings properly and was mistaken for a good friend.
He surely deserved better.
Ryoo Joon Yeol as Jung Hwan in "Reply 1988"
Not being afraid of speaking up and doing things that he felt necessary to do was one of his greatest strengths.
Jung Hwan was always keen on protecting the female lead and did everything possible to protect her wherever she goes. He was one of those characters who would sacrifice everything for the person they love, and that's why he let the female lead go in the end–for the sake of her own happiness!
Hopefully, he can find happiness himself one day.
In case you havent watched any of them yet, be sure to check them out and give the second lead lots of love!
Which of these was the hardest yet most beautiful to watch? Who else belongs on this list and needs more love?
If you want more lists like these, make sure to follow us on Facebook, Instagram and Twitter!
Comments