In this mystery thriller, EXO's D.O.'s transformation with this refreshing new look is not very new to him. He has already positioned himself with complex character roles through the big and small screen such as in 'It's Okay, That's Love, 'Unforgettable' and ' My Annoying Brother'.
In 'Room No.7', Do Kyung Soo went out of his way for his role. He revealed he got a Latin tattoo for this movie that said: 'Frustra laborat qui omnibus placere studet'  (He labors in vain who tries to please everyone).
Talk about commitment!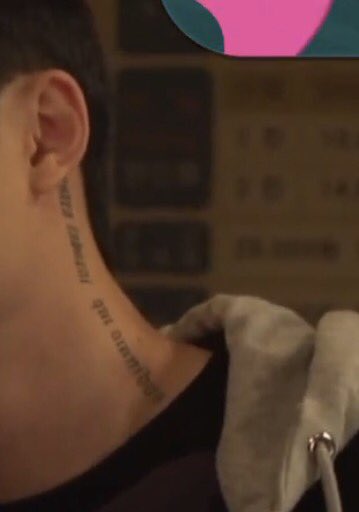 In this black comedy film, D.O. plays the role of 'Tae Jung', a struggling student who works at a DVD room to pay back his loans. He then finds a mysterious body in room 7 of the DVD room .
Room No.7 was scheduled to be released on November 15.
Haven't watched the trailer yet? Have peek to 'Room No.7' below.
Source: 1
Comments